The newest book by Brother Andrew and me is scheduled for release on August 1. Our challenge to readers is to clearly hear God's call and then engage in one or more of the conflicts raging today in our homes, society, nation and world. We draw from the stories of five Old Testament figures who over 10 weeks (6 short devotional readings per week) show us how to fight today's spiritual battles.
The following is an excerpt from our book about how David fought and defeated the Philistine giant Goliath:
Look at him! Goliath is nearly ten feet tall. Wears 125 pounds of armor. Wields a spear that looks like a fence rail. He is a terrifying sight. That is the way it is with giants. They want you to believe your eyes and ears. They want you recognize the impossible odds. Why fight them when you know you cannot win?
But if all you do is rely on your physical senses, you miss the full picture.
However, this giant doesn't bother to use his superior weaponry. Instead, he shouts. He uses words to intimidate Israel. It works. Israel listens to the lies, lies that are mixed with a little truth. This is the most effective tool of our enemy.
Listen to Goliath's taunt. "Why have you come out to draw up for battle?" (I Samuel 17:8) This is a lie! Israel did not come out to make war against the Philistines. The Philistines invaded Israel. They occupied places where they did not belong. Goliath proposed a solution to the problem the Philistines caused.
The Philistines are engaged in psychological warfare. Day after day, week after week, Goliath repeats one message. Eighty times. Let's call this what it really is: brainwashing. The Philistines don't have to fight. They do not need to take any risks. They have already won the battle of words. It is a rout: 80-0.
When we look around the world, we are afraid of weapons of mass destruction. We really ought to be scared of something more powerful than any nuclear power. I'm talking about word weapons. Jesus said, "Do not fear those who kill the body but cannot kill the soul" (Matthew 10:28). Words destroy people's minds.
David counters with the truth and does not care who hears him. He is not concerned with political correctness.
First, he states the obvious: "You come to me with a sword and with a spear." David acknowledges the superior weaponry of the Philistine. "But I…" David doesn't bother declaring his weapons (just a simple sling and five stones). Rather he proclaims his authority in this confrontation. "I come to you in the name of the Lord of hosts…whom you have defied. This day the Lord will deliver you into my hand." (1 Samuel 17:45-46).
David is both a soldier and a prophet. Under the power of the Holy Spirit (this is key) he proclaims that Israel's God is the one real God. David never considers negotiation. There is nothing to negotiate with the enemy who defies God.
How will David fight the giant? Well, he will use the weapon God gives him. Here it is: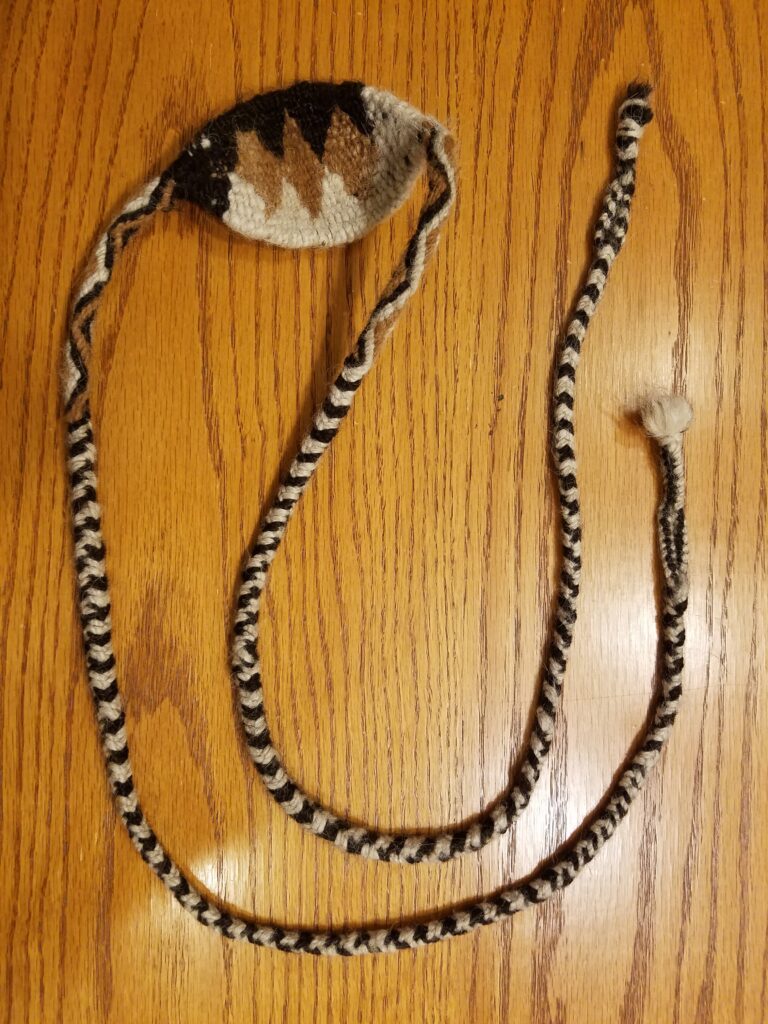 This is a deadly weapon in the hands of one who has practiced. It was more than enough to thwart the power of a Philistine giant.
For Reflection: Think about the battle you are facing. How do you know and act on the truth? What authority does this give you as you confront your giant? What tool or weapon has God given you to fight your battle?
You can pre-order your copy of Fearless by Faith here: Fearless by Faith: How to Fight Today's Spiritual Battles: Brother Andrew, Janssen, Al: 9780800763206: Amazon.com: Books