Sometimes the best way to overcome fear is to allow God to throw you into a terrifying situation. That's what happened to me when I came face-to-face with the leader of Islamic Jihad in Gaza.
It was June 2001. Brother Andrew had invited me to travel with him to Israel, West Bank and Gaza. It was a tense period. The terrorist group Hamas had just sent a suicide bomber to a Tel Aviv disco. The brutal attack killed 21 teenagers, mostly girls. What I didn't realize was that Brother Andrew planned to confront Hamas and other extremist groups and present them with an alternative to violence.
On Sabbath, with streets empty, I drove my Dutch friend from Bethlehem to Gaza City. Within an hour we were at the Islamic University talking with Dr. Mahmoud Zahar, one of the founders of Hamas. Brother Andrew had befriended him in 1993 after Israel had deported 400 fundamentalist leaders to remote mountains in south Lebanon. (We tell that story in our book Light Force. See chapters 17-20.)
The next day we met with Sheikh Abdul al-Shami. Brother Andrew had arranged the meeting the night before. You can hear Brother Andrew tell that story here:
I didn't know much about al-Shami—just that he headed a extremist group some considered even more radical and dangerous than Hamas. I recall our meeting a little differently than Andrew—I thought it was rather tense. The Islamic Jihad leader wanted to know our agenda. Brother Andrew explained that we wanted to hear his perspective as a Muslim, share our belief as Christians, and explore solutions to the conflict between Palestinians and Israel.
At the end of our conversation, Brother Andrew jumped up and asked me to take a picture. As I pointed the camera at him and the sheikh, the fundamentalist leader thanked us for coming and invited us to visit him anytime we were in Gaza. Staring straight at me, he added: "And if I ever hear you are in Gaza and you don't come and visit me, I shall be very angry." As I clicked the photograph, I decided I never wanted to make this man "very angry."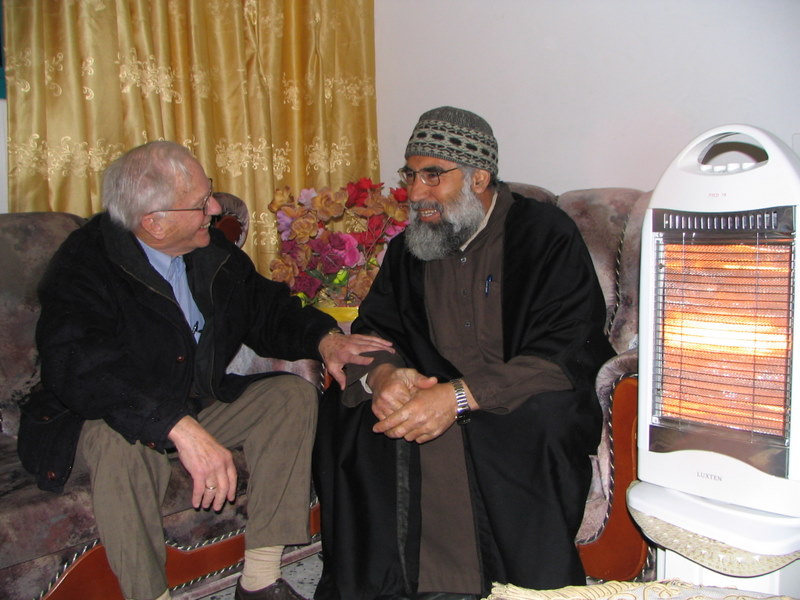 So, was I afraid? I should have been. But here's the point—what I realize now is the first step to fearless living. If you are following God's direction, there is no reason to fear.
Brother Andrew learned this lesson early in his Christian walk. He was greatly influenced by the writing of Oswald Chambers (best known for his classic devotional My Utmost for His Highest). Here is one of Chambers' statements: "There is never any fear for the life that is 'hid with Christ in God.' But there is not only fear, but terrible danger, for the life unguarded by God."
That's the secret of Brother Andrew's life. He was totally connected to Jesus Christ, and ready to follow Him into any situation.
The challenge to me: how close am I to the Savior?
Here's one more thought from Chambers: "Fearless devotion to Jesus Christ ought to mark the saint today."